The Consortium for Mitochondrial Research together with three UK societies  (Physiological Society, Biochemical Society, British Pharmacological Society) will be holding a meeting: Mitochondria: Form and Function focusing on recent developments in mitochondrial research, with discussions on their implications in understanding health and disease, as well as potential physiological targets to fight disease.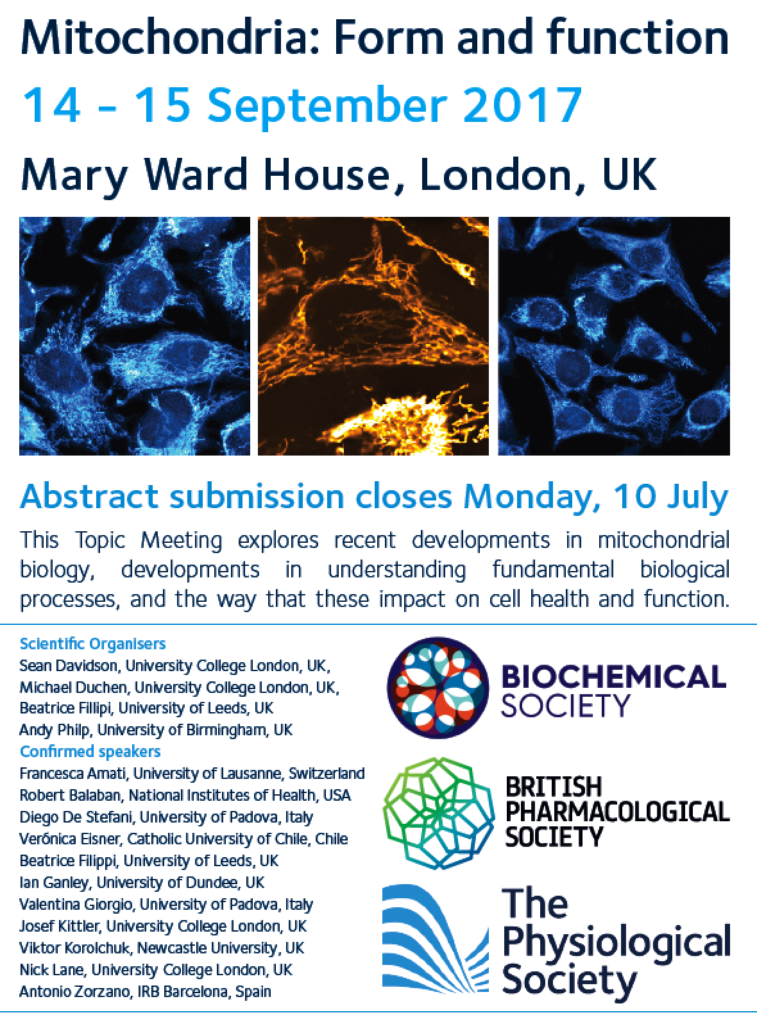 The meeting will have a fantastic line-up of speakers including Roberta Gottlieb (Cedars-Sinai Medical Center, USA), Francesca Amati (University of Lausanne, Switzerland), Robert Balaban (National Institutes of Health, USA), Antonio Zorzano (IRB Barcelona, Spain) as well as CfMR's own Josef Kittler and Nick Lane (UCL). See the full program here.
There is also the opportunity for early career researchers to present their work.
The meeting will take place at Mary Ward House, Conference and Exhibition Centre on the 14th and 15th of September 2017.
Register here. (Closes Wednesday 6, September).
Submit abstracts here. (Deadline Monday 10, July).